Scugog Chamber of Commerce
Website Design & Development
The Scugog Chamber of Commerce is a voluntary, not-for-profit association of business and professional people. Members share a common interest and pride in their community, working together to make Scugog a better place in which to work and live. It is funded by business members and managed by volunteers. 
Radar Digital created a fresh website that combines functionality and the essence of the Scugog Chamber. The website serves as a dynamic gateway, harmonizing the diverse needs of local businesses.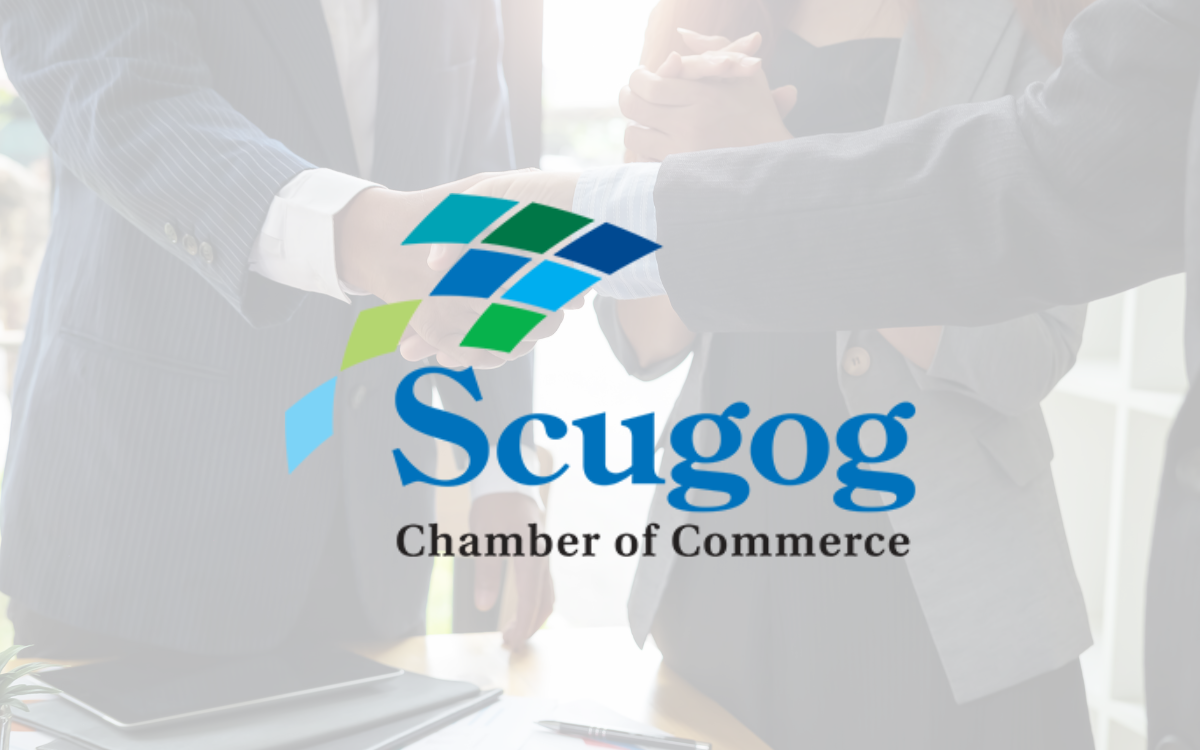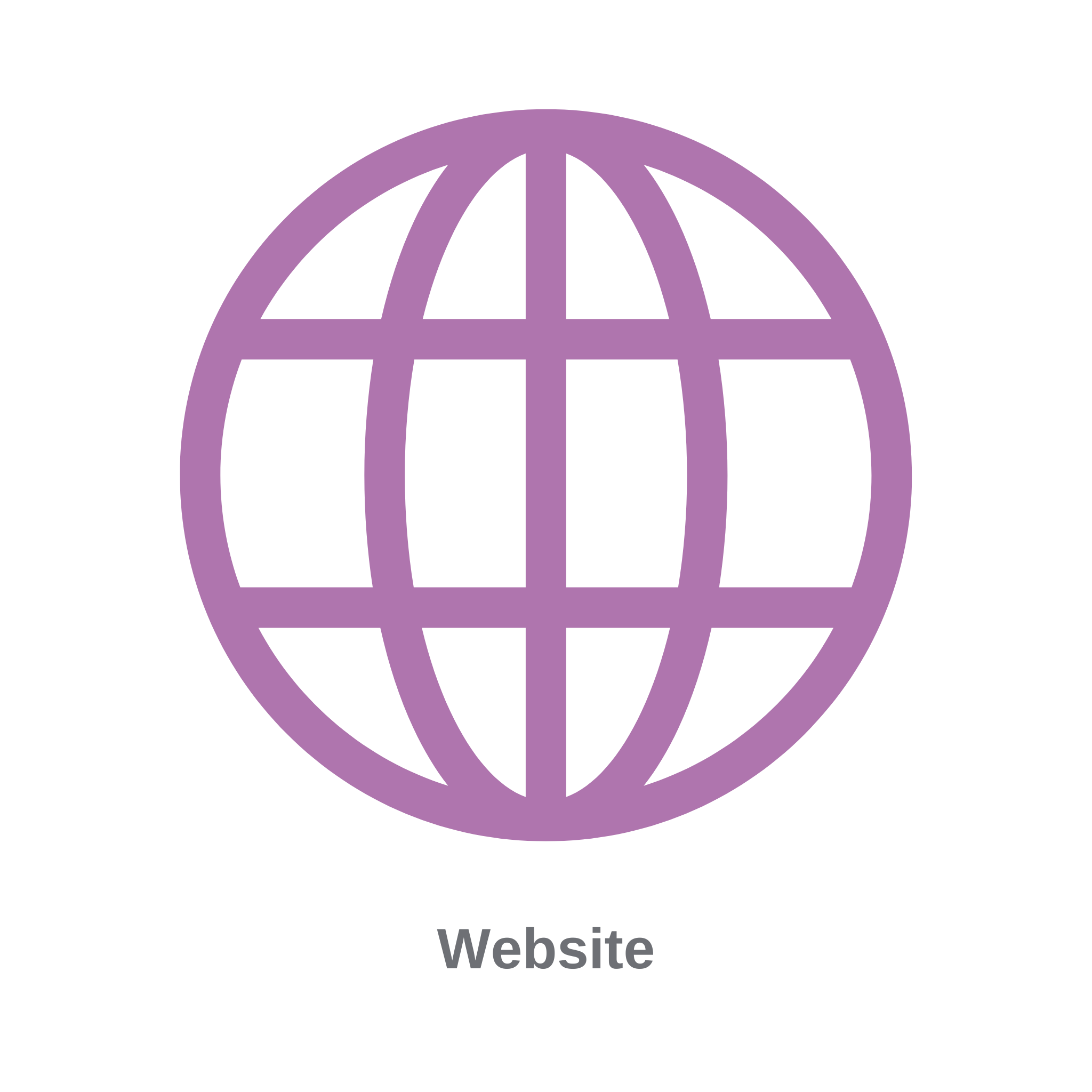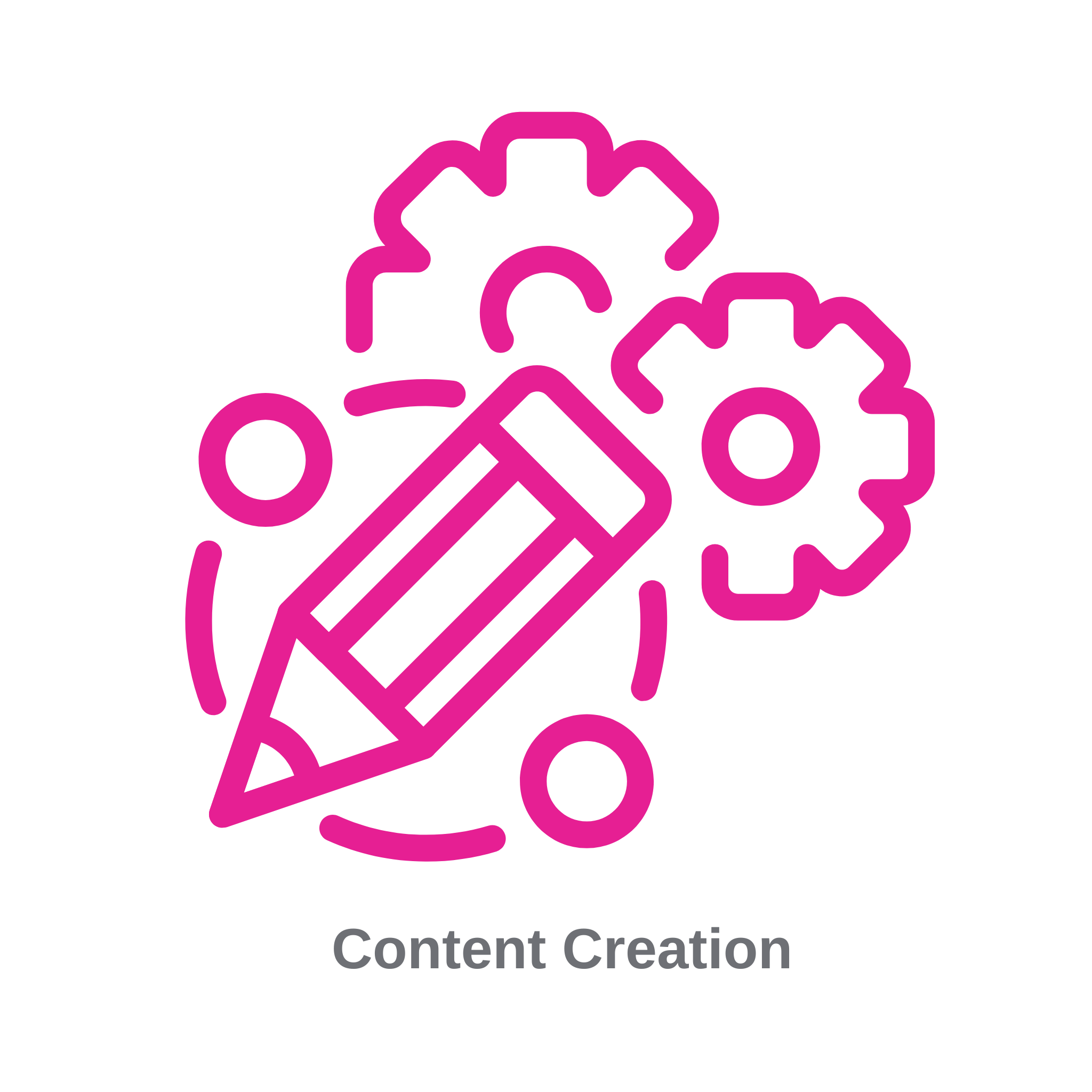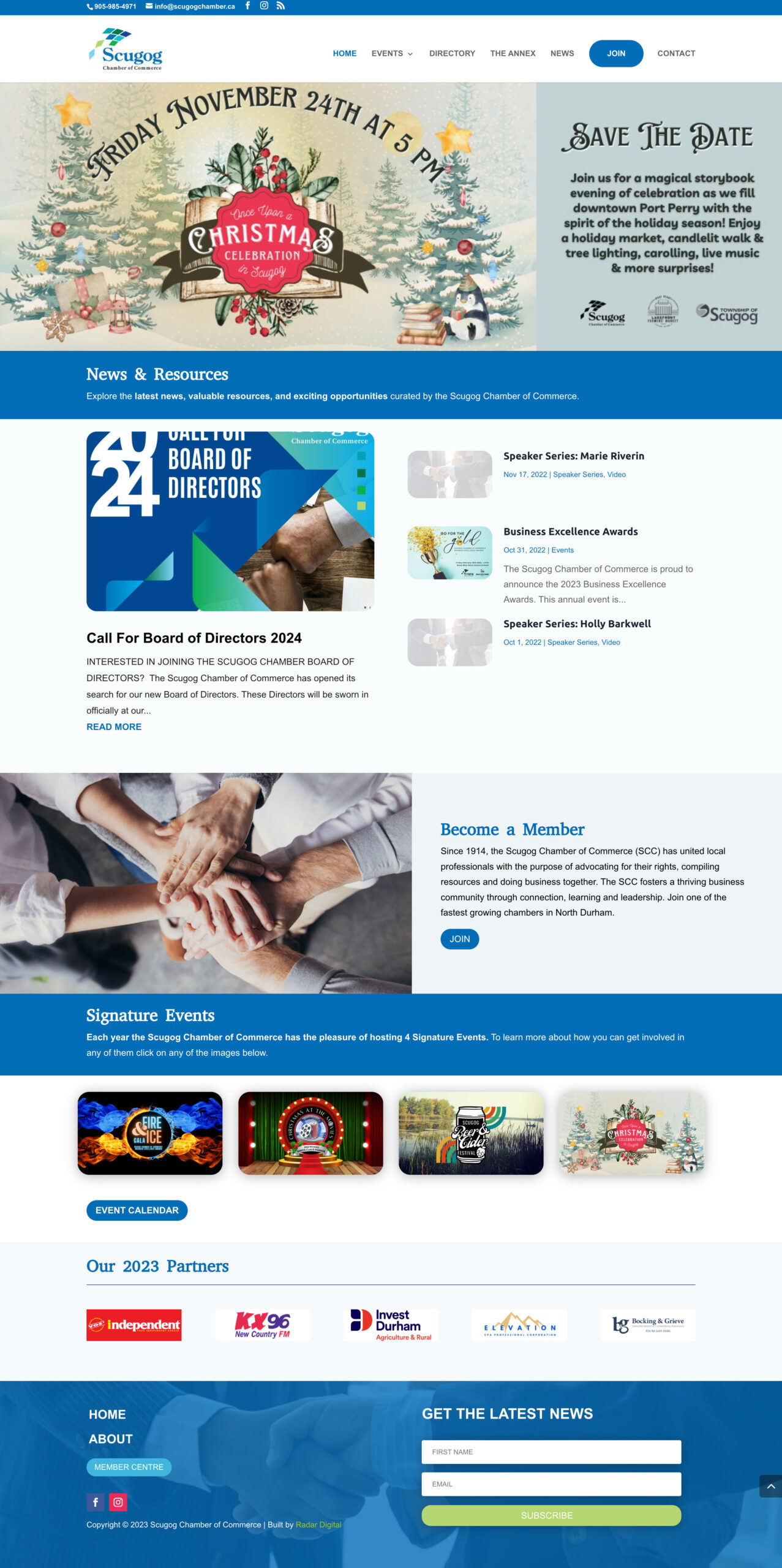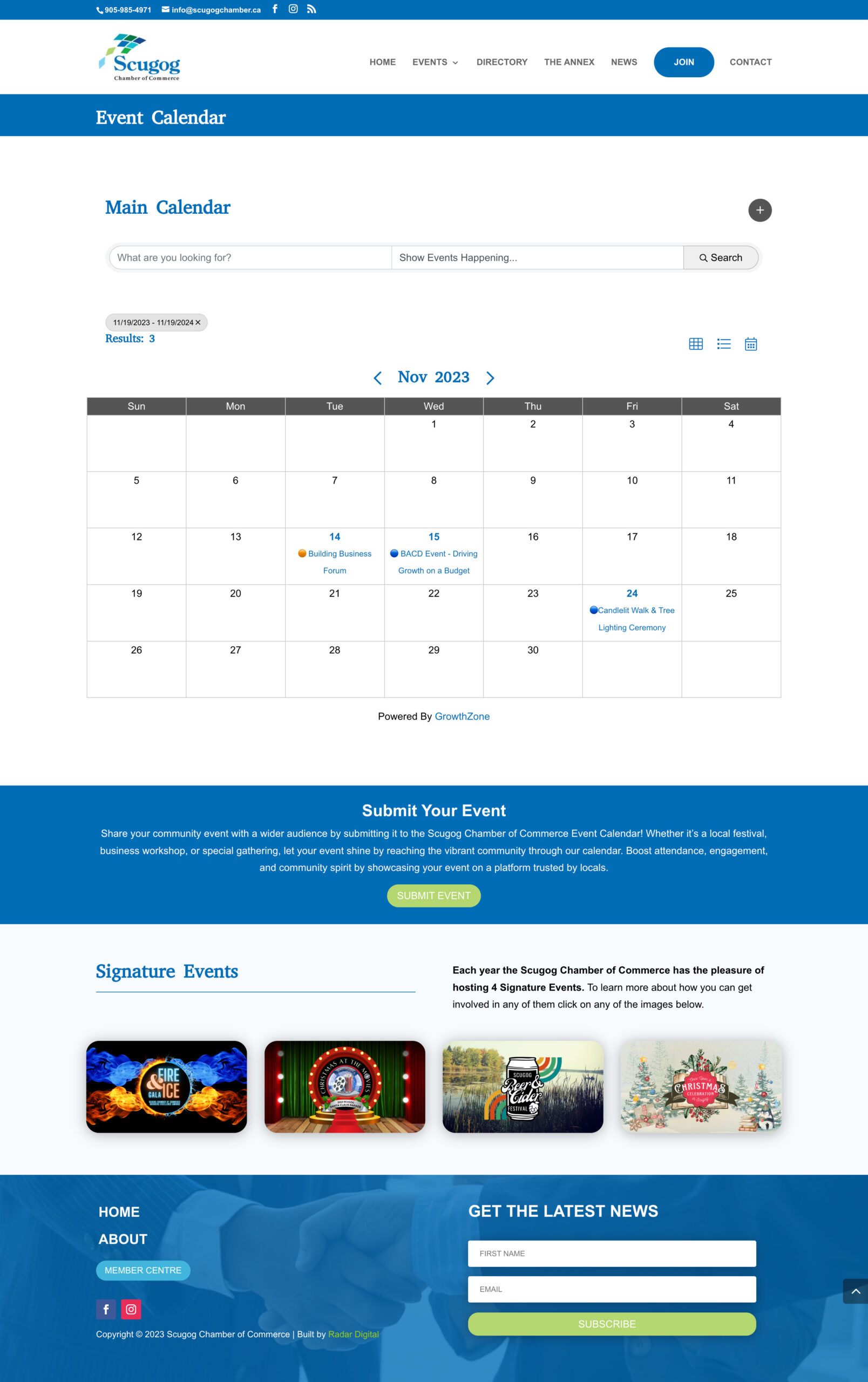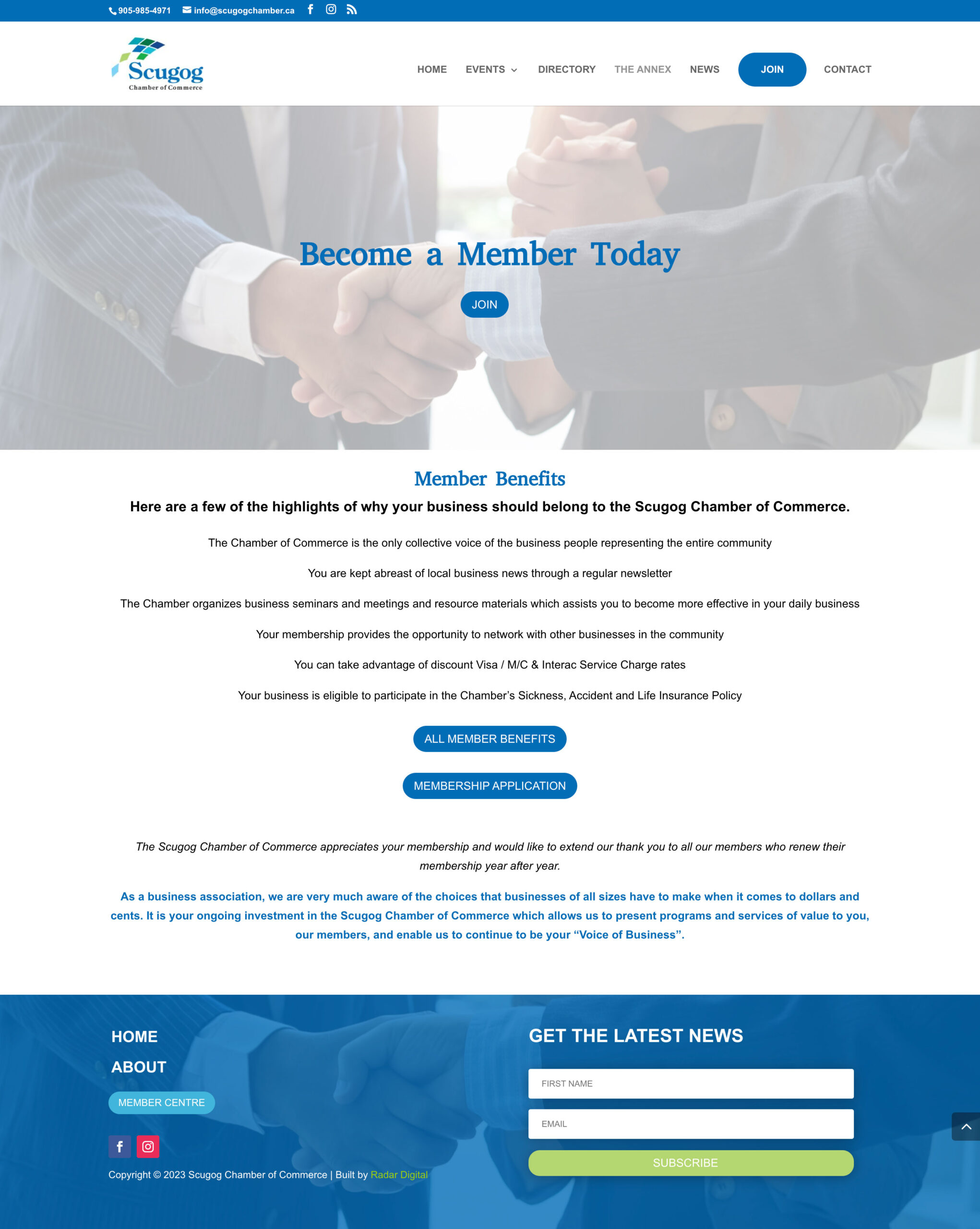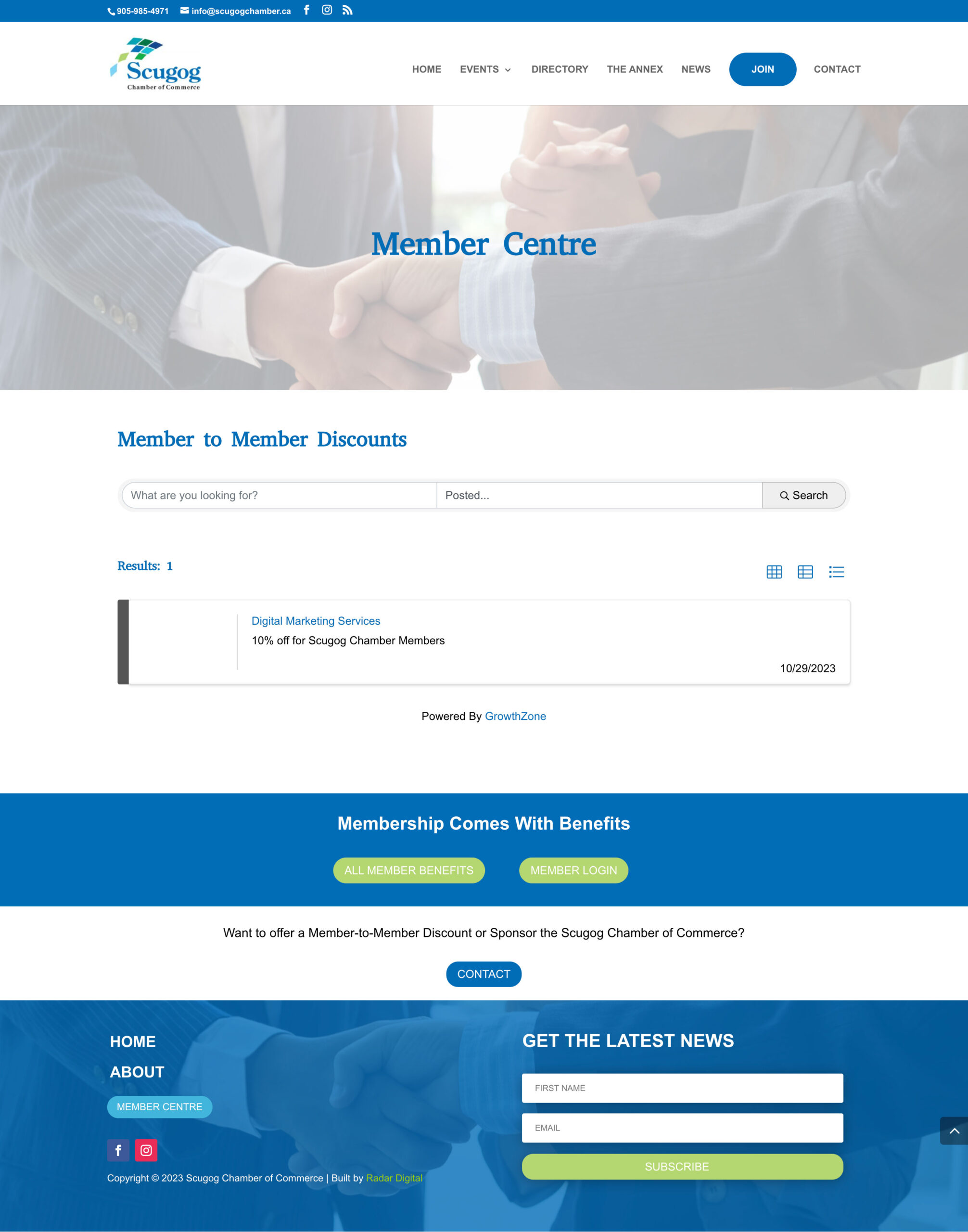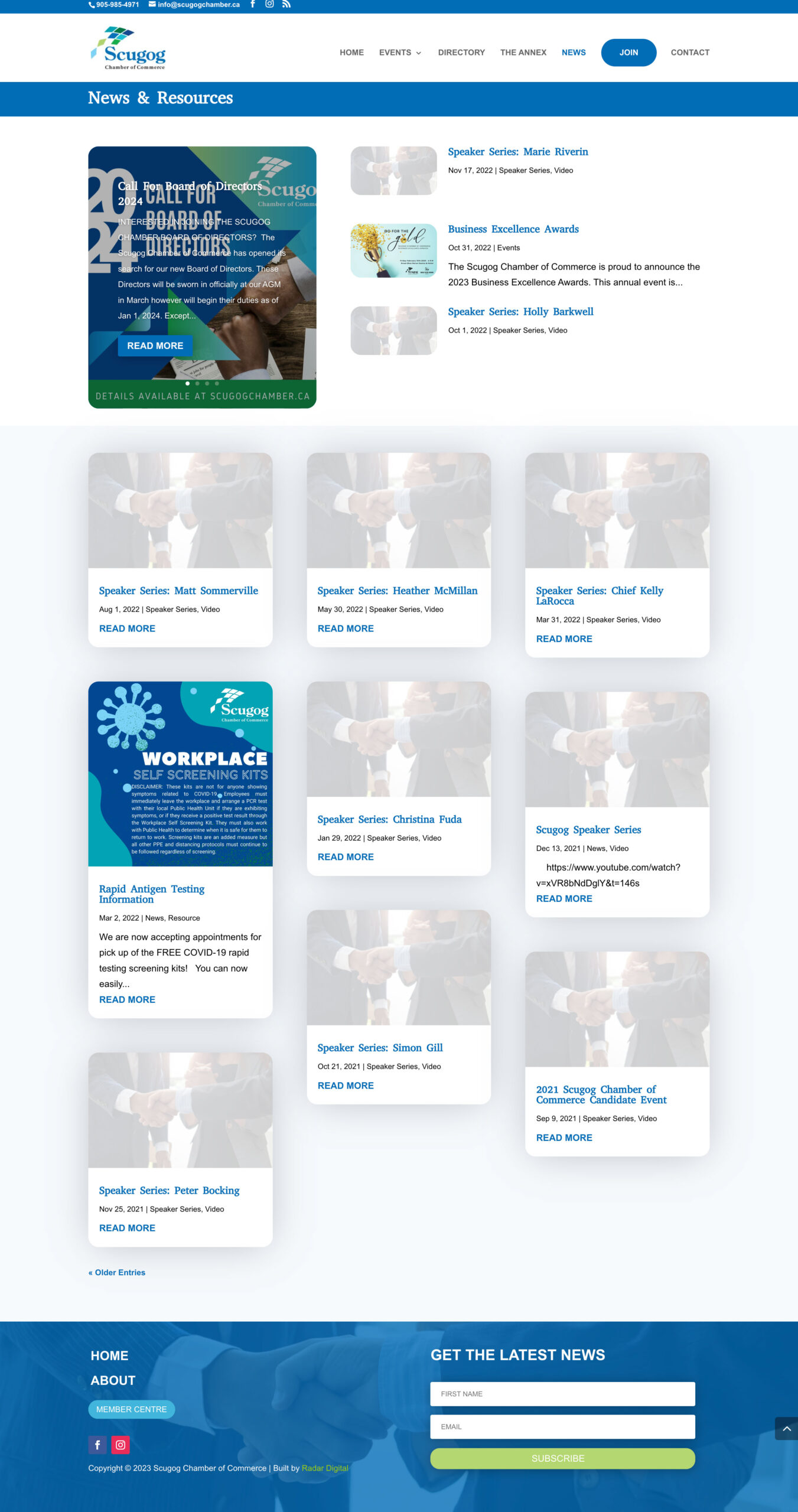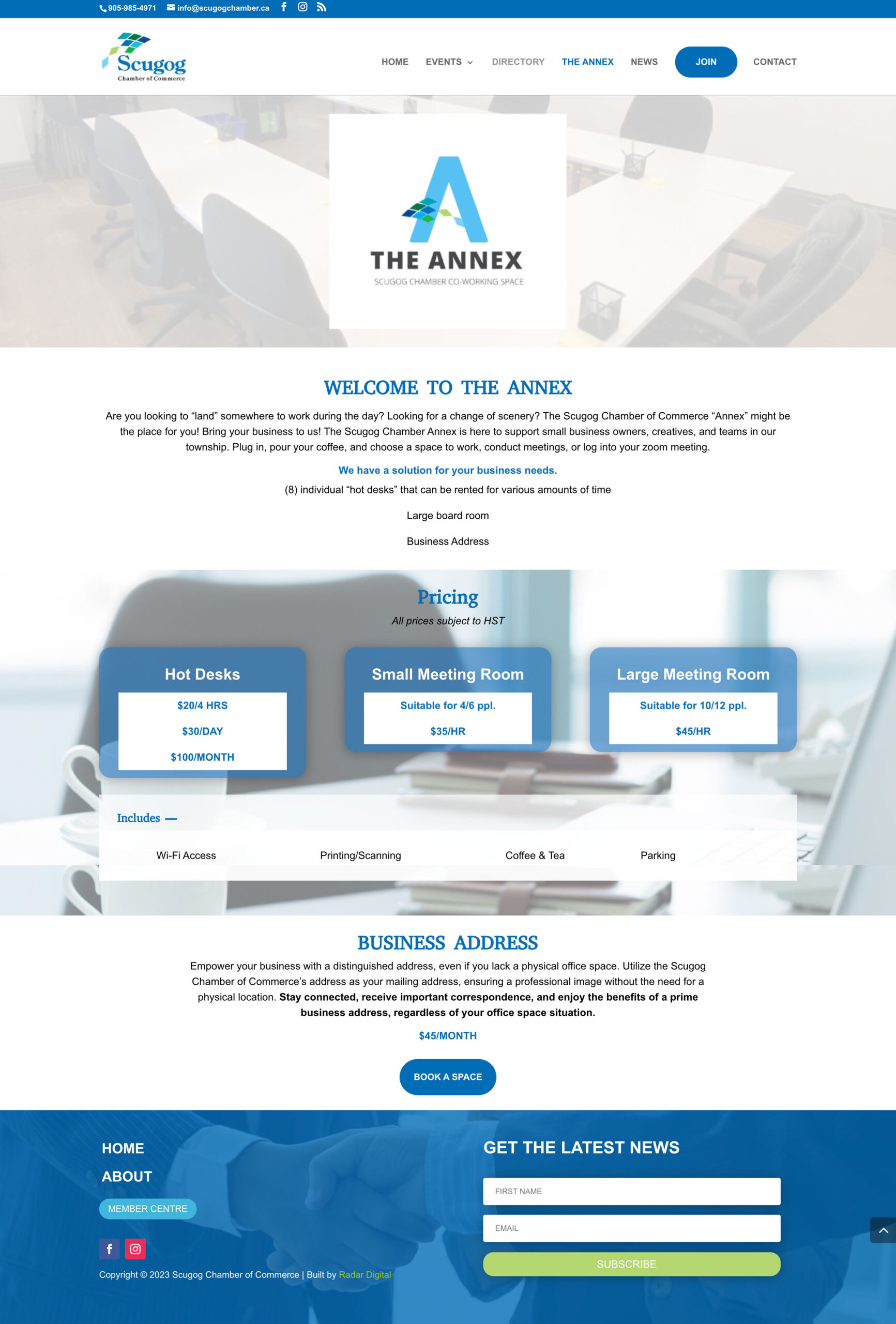 Web Design & Development
Welcome to the Scugog Chamber of Commerce's digital hub, where Radar Digital leveraged WordPress and the Divi Theme Builder to craft an intuitive platform. Explore the member directory, stay updated with news and resources, and save the date using the event calendar. Site visitors can easily join the chamber, discover member benefits, and more—all seamlessly presented in a user-friendly design.
From connecting with local businesses to accessing valuable resources, the refreshed Scugog Chamber website is a central hub for community engagement.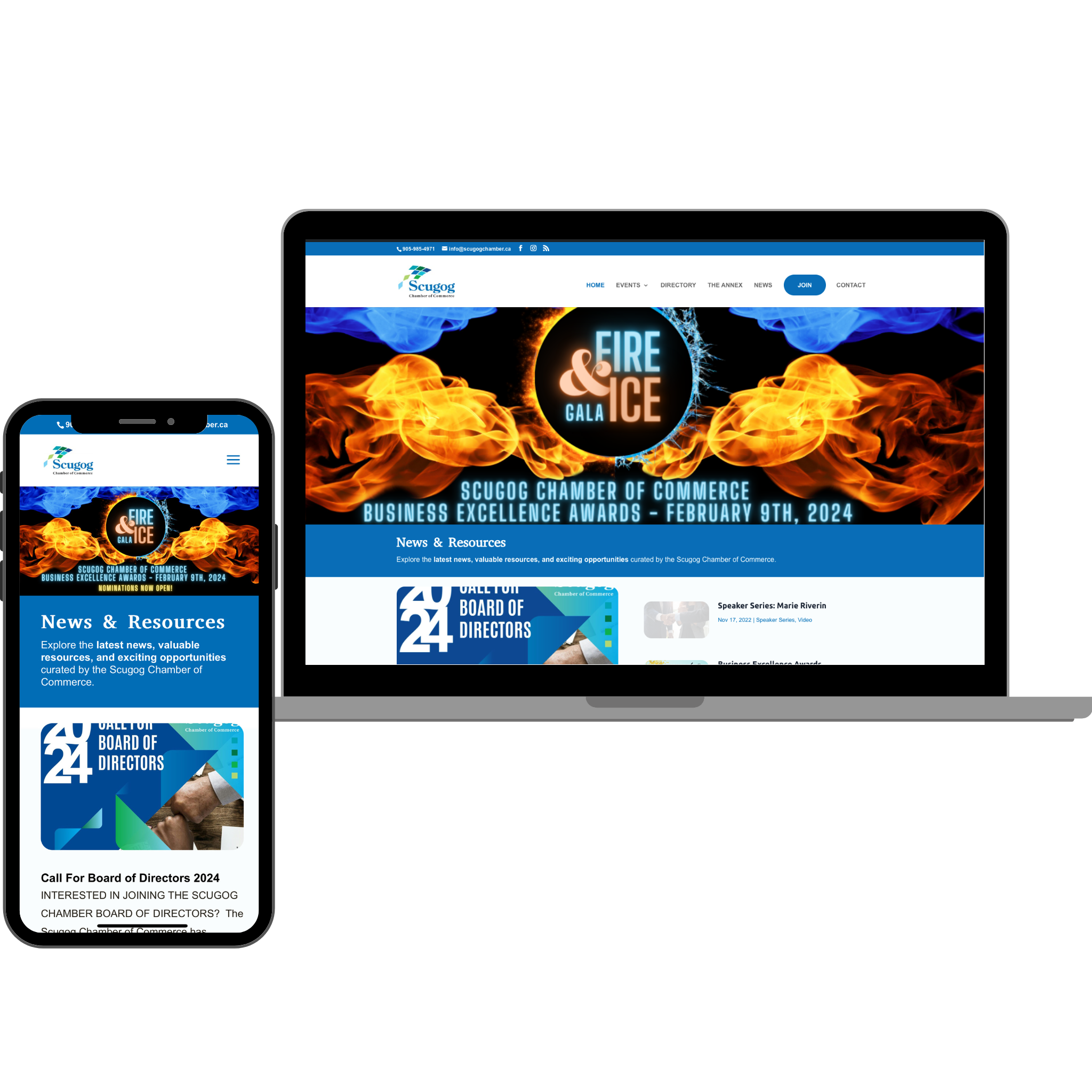 Want to get in touch, work together, just say hello?
Let's chat, just fill out the form below.